Offsite high-rise manufacturing company Vision Modular Systems saw its profits fall 25% last year as it suffered from the impact of rising costs.
The modular apartment specialist, which is behind some of the UK's most high-profile off-site projects, including Greystar's 44-storey George St towers project in Croydon, has reported a pre-tax profit for the year to November 2021 of £5.2 million. , up from £6.9m in 2020.
The company said its revenue remained broadly stable, increasing slightly to £64.8m from £63.4m last year. However, that remains significantly lower than pre-pandemic figures for the company, which reported a pre-tax profit of just under £11m on revenue of £87.8m. in 2019.
The firm said in reports filed with Companies House that "costs have increased due to increasingly bleak developments around the world and this has resulted in downward pressure on margins and profits."
Despite falling profits, the company increased its net assets to over £44.4m at the end of the year, up from £40.2m at the same time in 2020.
The company nevertheless experienced a significant reduction in its workforce during the year, which fell from 240 to 176, a reduction of 64 people, or 27% of the total, and which was not explained in the accounts.
The accounts nevertheless demonstrate relative stability within the business alongside a turbulent period for a number of other modular providers. The past year has seen both Caledonian Modular, off-site high-rise rival MMC, collapse into administration, before being taken over by concrete framing specialist JRL, as well as joint venture Modular high profile of Urban Splash with Sekisui House and Homes England, Urban Splash House, goes to the wall.
>> To read also: Growth problems or cause for concern? What recent financial failures mean for the modular market
The accounts cover a period which saw the completion of Vision's first Greenford Quay project, also for Greystar, which consisted of three 8-14 storey buildings containing 379 apartments.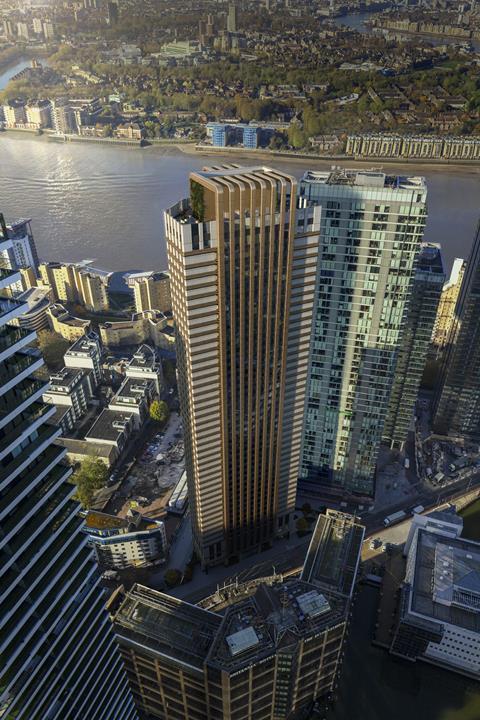 This follows the construction of the George St Towers, which when built were the tallest modular towers in the world. Vision claimed in its accounts that it has now delivered three of the five tallest modular buildings in the world. The company's sister company, contractor and developer Tide Construction, recently secured planning permission for a 48-storey student accommodation complex at 30 Marsh Wall in London's Docklands to be built by Vision Modular Systems.
Vision recently published a study on the carbon impact of its construction process which found that its factory-built homes reduced embodied carbon emissions by more than 40%. His account statement stated, "The most important factor in our continued success is our ability to embrace the ongoing revolution in offsite construction and the development of modular technology.
Vision Modular Systems has been contacted to provide additional feedback explaining performance in accounts.