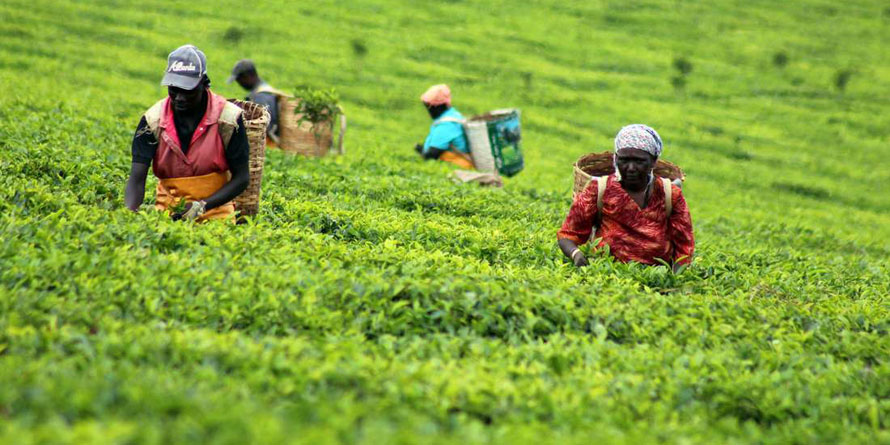 Companies

Williamson and Kapchorua predict drop in tea income
Thursday 01 July 2021

Williamson Tea #ticker: WTK and Kapchorua Tea #ticker: KAPC warned of declining profits going forward after both companies performed poorly for the year ended March 2021 due to an offer global surplus.
Listed tea companies – which grow, manufacture and sell tea – said in separate financial performance reports that oversupply of Kenyan tea coincided with weaker global demand, hurting full-year profits until March 2021.
"Unless a reduced supply or increased demand manages to rebalance the balance to the detriment of the buyers' advantage, the months ahead will be extremely difficult with record prices paid for our category of tea," Williamson wrote. Tea in a note on outlook after the release of the financial performance statement. for the year until March 2021.
Willamson Tea suffered a loss of 146.14 million shillings during the reporting period, compared to 137.20 million shillings a year earlier, while Kapchorua's profit slipped 63.65% to 7.07 million of shillings.
"The global Covid -19 pandemic, weakening economies, oversupply of tea from Kenya coinciding with weak demand from some regions all contributed to a difficult year," Kapchorua wrote in his financial report.
Kapchorua, however, said they exceeded market expectations in terms of loss after entering new markets and "outperforming the sales of their competitors."
Williamson blamed his woes on the operating loss which widened to Sh163.2 million from Sh20.65 million, while Kapchorua's profit was hit by a tax charge of Sh27.05 million against a credit of Sh8.11 million a year earlier.
The companies, which own shares and are listed on the Nairobi Stock Exchange, said they would tap into retained earnings to pay dividends for the year until March 2021.
The directors of Kapchorua proposed to keep a dividend of 10 shillings per share, while his loss-making counterpart, Williamson, recommended halving the payment to 10 shillings per unit.
The drink traded for 181 shillings per kilogram on average at last week's sale at Mombasa's auction, the lowest in more than five years, according to data on file with the East African Tea Traders Association .